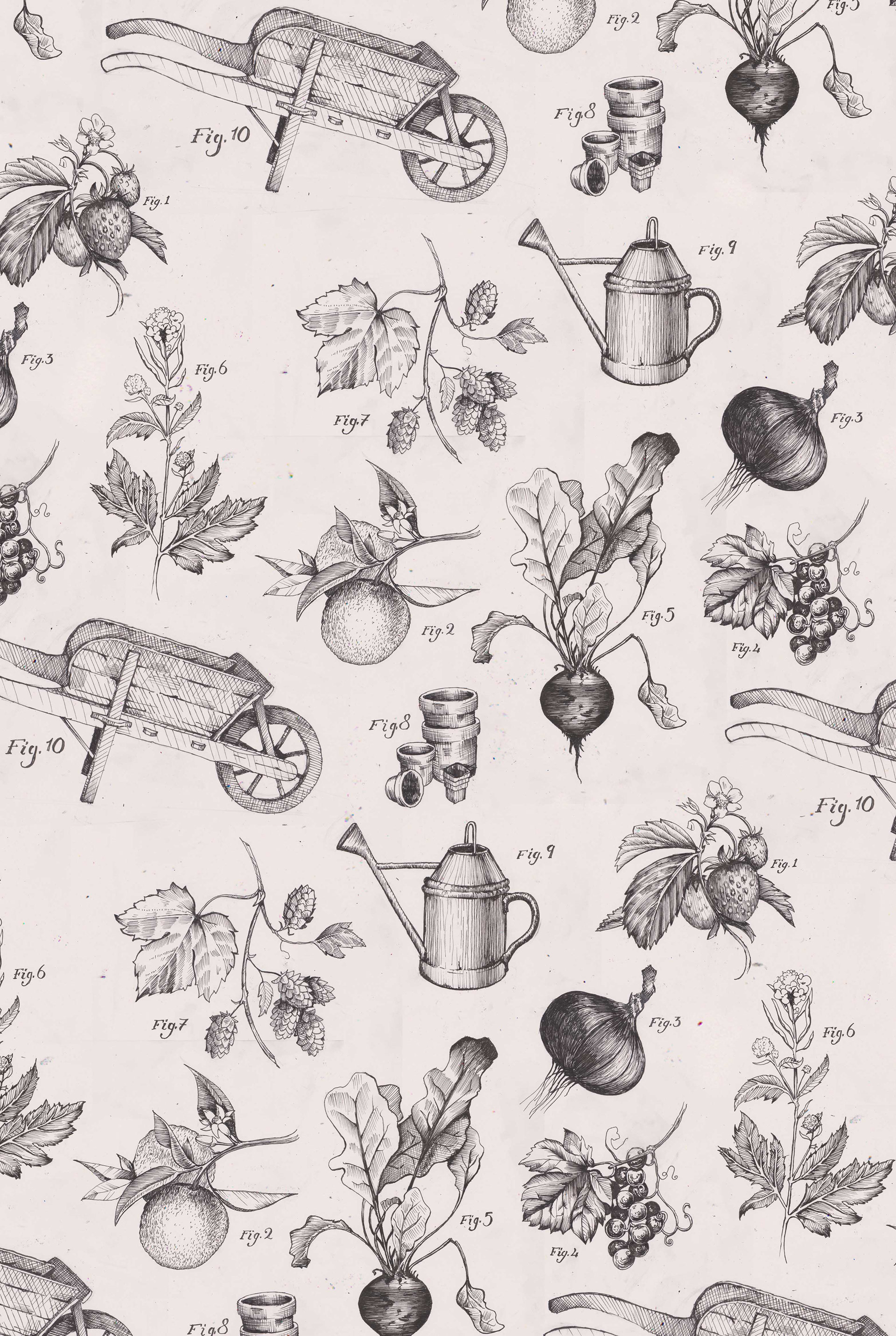 The Brief
Kitchen Garden Preserves is and established family brand that has been successfully producing handmade artisan preserves in the Cotswolds for over 30 years. They approached me with the desire to update the brand and develop it into a more contemporary luxury product. They wanted to keep the existing logo in order to maintain consistency for their loyal customer base. This meant my focus was to redesign the jar labels.
The Process
After extensive consultation with the directors for Kitchen Garden Foods, I established that they were keen to base they label design on hand drawn botanical illustrations. I made a list of ingredients used across the range and found examples of the different produce to work from. From this reference I then produced a series of botanical specimen style illustrations. These drawing became the base of the new brand image.
The Solution
Using the illustrations as a cornerstone for the rebrand I then developed 4 different colour palettes to differentiate the different ranges of products the company produces. Combining this with some classic serifed fonts and hand drawn script i produced over 40 print ready label designs. As part of this branding overhaul we also produced new brochures and advertising material for the company to launch their new look. Kitchen Garden Foods are a consistent design client and have a lasting relationship.